Tips for scheduling
Dear stressed out procrastinators: you are welcome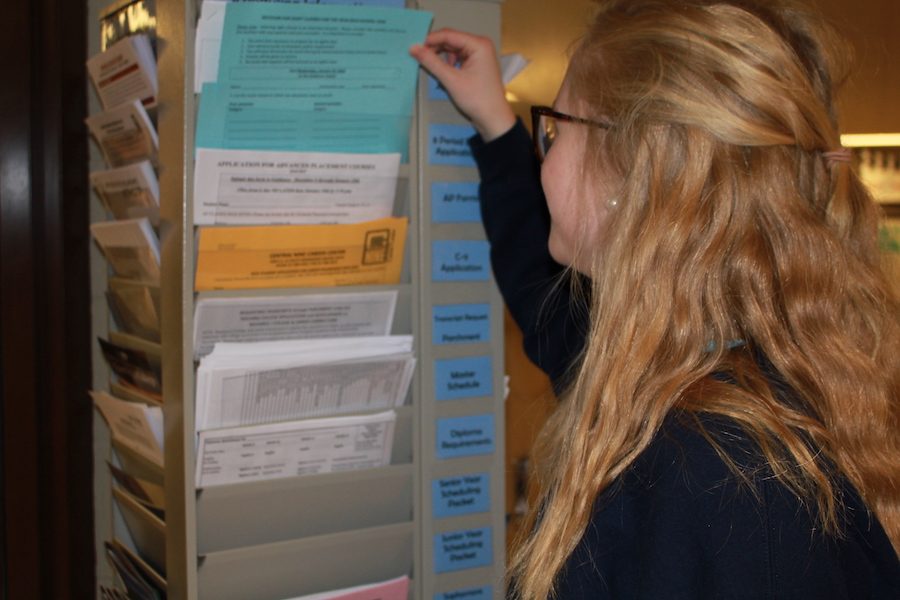 Though January 27th is right around the corner, it comes as no surprise that many students are still scrambling to figure out their schedules for the coming school year. Trying to figure out what levels of classes and what electives to take is definitely a stressful and sometimes confusing process. Here are a few tips to ease the struggle.
1. Don't be afraid to ask your guidance counselor for help.
Guidance counselors are at Roncalli to help with these kinds of situations, but you, the student, are responsible for reaching out to the counselors if you need help before online scheduling takes place. After scheduling, however, you will meet with your counselors for a planning appointment.
2. Know what questions to ask before you meet with your counselor.
In order for you to get the most out of meeting with you guidance counselor, you should show up prepared. Simply asking your counselor what classes you should take helps neither your counselor nor you. If you are in want of questions to ask, you are in luck because on January 18, the guidance counselors will ask all freshmen through juniors to fill out questionnaires to be gone over in planning meetings with counselors. This sheet will cover topics from college visits and post-graduation plans to areas you need help in. So look over this sheet carefully and put thought into your answers.
3. Consider beyond next year when you decide on your classes.
"Think about which class will be more beneficial to your potential area of study or career," guidance counselor Mrs. Kathy Heath said.
If you, the student, are stuck between two viable elective choices, take your post-graduation plans into consideration whether they are continued studies, military or the workforce. If you are still struggling even after reviewing these plans, or if you are even more confused, I strongly encourage you to refer back to the first tip.
4. Don't stretch yourself too thin.
"More often, [counselors] see students pushing themselves too much than not taking on enough," guidance counselor Ms. Shelley Fitzgerald said.
Knowing your limits is extremely important, especially when deciding what levels of classes to take. Check the prerequisites and actually read the course description available at roncalli.org under the guidance tab.
"Students should be honest with themselves about potential increased workloads as well as their own motivation and study skills," Heath said.
If you scrape your way through a CP science class and are left disenchanted with the scientific world, then moving up to honors is likely not the best idea despite the allure of a GPA boost; though many a student has fallen victim to its siren call, believe me.
5. Sign up for classes that you actually want to take.
This tip may seem like a given, but according to Heath, one of the top reasons students ask their counselors for class changes after scheduling online is because of this reason.
"Some classes fill up early and a student might be put on a waitlist," Heath said. "Students should have a 'back-up plan' or alternate course in mind. If a student does not plan for that situation, the student may end up in a class he/she doesn't really want."
In order to prevent a situation like this from arising, make sure you have a few alternate courses in mind. Besides, even if you do get put on a waitlist, after the guidance counselors sort through the jumble of accidental scheduling and changed minds, a decent amount of spots will usually open up.
However, if you don't get taken off the waitlist and still need an alternate course, don't just pick one so you don't have to rearrange the rest of your schedule.
"If you need to reschedule, talk with your counselor about what you are interested in before asking what fits," Fitzgerald said.
Base your course choices on your own possible interests rather than on convenience. High school is the perfect opportunity to figure out what your interests are, especially if you are unsure of your post-graduation or college plans.