Hollywood to HSE
Recent sexual assault allegations highlight need for education in high schools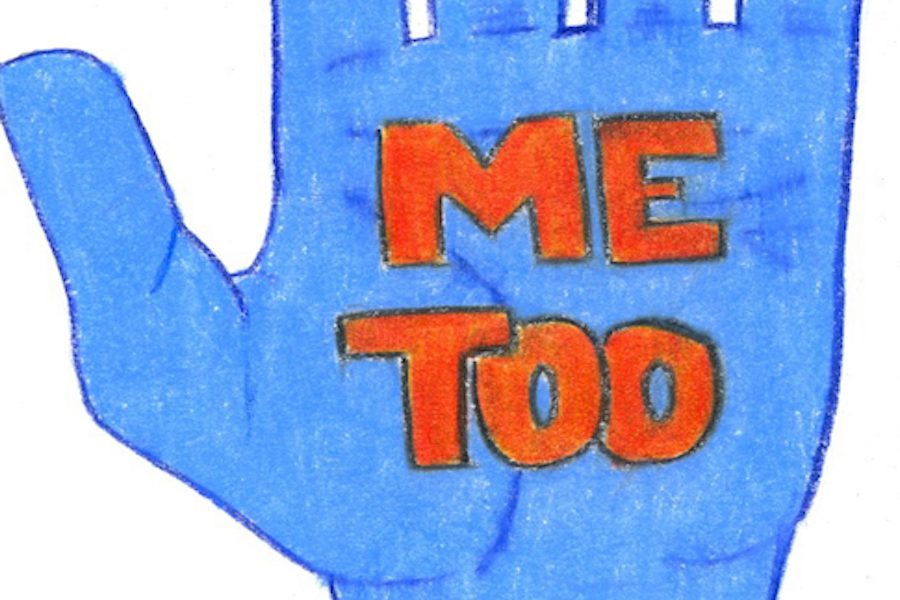 Sexual assault and harassment have been buzzwords in media this past year. From the 84 women accusing Hollywood producer Harvey Weinstein of harassment and assault to the 156 women who testified in court against USA team gymnastics doctor Larry Nassar, along with the #MeToo movement, victims of sexual assault and harassment seem to be surfacing everywhere.
With all these findings happening so far away from the relatively sheltered high school atmosphere, believing that sexual assault and harassment are not issues in the teenage environment is easy; however, this is far from true.
Indiana's Hamilton Southeastern High School was alight with controversy after a student under investigation of three counts of sexual assault was awarded the title "Mr. Royal" in the school's talent competition on January 25, 2018. The first of these reports was filed on October 5 2017; the 15-year-old alleged victim told police she was raped by the senior Mr. Royal after HSE's homecoming dance on September 17 of this school year.
After this report came to light, two other female HSE students filed reports against Mr. Royal. One of the girls claims she was assaulted by Mr. Royal in 2016 when she was 14. The other supposed assault victim, a senior, claims to have been pulled into a room and assaulted by Mr. Royal at a party in November, 2017.
This leaves HSE in a tricky situation; as the administration said in a statement made on social media, its first priority is the "safety and wellbeing" of its students. However, because no official charges have been made and none of the alleged events took place during school hours or on school grounds, HSE can take little action.
The fact that this instance of assault occurred so close to Roncalli coupled with statistics about sexual harassment and assault in the workplace and on college campuses highlights the unpreparedness that some students feel when it comes to these topics.
"[Sexual assault or harassment] is not a subject that I can remember talking about in a class or with a teacher," junior Sarah Wiley said. "I do not think many people at Roncalli have a grasp of what sexual harassment is."
To clarify, sexual assault is not only rape, but any type of unwanted groping or forced sexual contact. Harassment, on the other hand, includes any unsolicited obscene comments made to a person concerning his or her body.
Roncalli, by mandate of the Archdiocese of Indianapolis, does devote a portion of religion classes the Circle of Grace program, which focuses on ways to make and maintain a safe environment for children and young people.. From kindergarten to senior year, students are taught between one and three Circle of Grace lessons, each lesson depending on the grade level and corresponding maturity.
"In high school, the program focuses on what language and actions are appropriate in relationships," religion department co-chairperson Ms. Laura Williams said.
This conversation is especially needed in a high school environment where the lines between jokes and outright harassment get blurred. Wiley, as well as junior Austin Hendricks, affirmed that jokes of a sexual nature can often be heard from their peers in and out of school.
"[These jokes] can be funny when not taken seriously," Hendricks said. "[But] in a serious context, they can be kind of offensive."
The desensitized culture of high school coupled with the fact that most students are heading to college (where 23.1 percent of female and 5.4 percent of male undergraduates experience sexual assault) or the workforce (where one in five adults experience sexual harassment) leaves these students both ignorant and unprepared for a world so ripe with sexual assault and harassment. Though the Circle of Grace program does shed some light on the subject, more action could be taken on the part of high schools to educate students. Three lessons once a year are not enough to properly educate students on the reality of sexual assault and harassment.