Keeping cool as tests approach
Emphasis on the importance of preparation when taking the SAT and ACT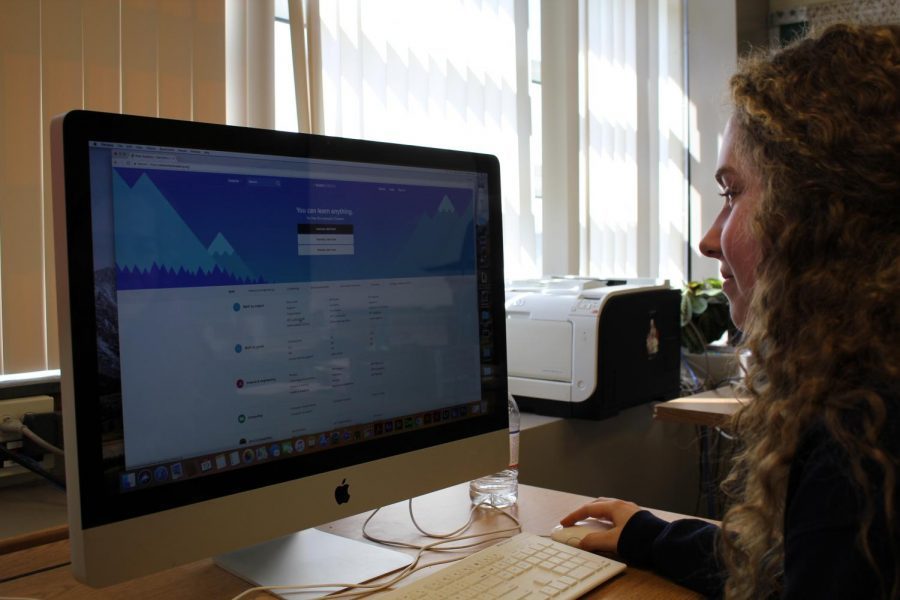 Every spring, juniors prepare to take tests that they are told will determine their future. Stress runs rampant, numbers are crunched, practice tests are taken and all final preparations are made as students schedule tests at various testing centers. Yet a lot of the stress of taking the SAT and ACT can be avoided the earlier test preparation is started.
"I've taken the ACT three times since seventh grade," sophomore Ellie Murphy said.
Getting exposure to the types of questions that are on standardized tests is one of the most important parts of preparation. The earlier students can get an idea of what the test feels like, the more likely they will feel comfortable taking it. This allows them to focus more on all facets of the questions and less on the stress of actually taking the test
That's not to say everyone should take the SAT or ACT this early. Most students take the PSAT three times at Roncalli and the practice ACT once during junior year. For many, this is preparation enough, as these tests are designed to give students experience with these types of questions.
"It is common for a student to take the PSAT [and] use their test and scores to focus on preparation for the SAT [so] their scores jump significantly," guidance counselor Ms. Shellie Fitzgerald said. "If a student does not prepare for the SAT, their scores will likely be similar to their PSATs."
The scores on the PSAT can be linked to a Khan Academy account to give students individualized practice as early as their freshman or sophomore years.
"It is great that you can link the PSAT scores," college counselor Mrs. Kelly Meyer said. "It personalizes test practice for you."
As for how many times one should take the test, the guidance department stresses that it is a very individual process. Typically students take each test once and then are recommended to retake the better of the two. However, students like Murphy who are pushing for a highly competitive score may opt to take the tests multiple times until a ceiling is hit.
"I think [taking the tests multiple times] is annoying but helpful," Murphy said. "By the time it really counts, you're going to do really well."
The guidance counselors emphasize that there is no need to worry about being ill-prepared to take these tests.
"We find that generally our student do well on standardized tests," Meyer said. "We [also] have a good history of National Merit Scholars."
The most important takeaway as standardized tests approach is to recognize that no amount of preparation is too much preparation, and every student's approach is unique and individual to him or her. Resources such as Khan Academy and the ZAPS ACT preparation program are readily available for all students to take advantage of, and the guidance office is always willing to help students find a direction that is right for them.
"At the end of the day, the most important admissions criteria is your daily academic work," Fitzgerald said.
Students should be continually striving to do their best to prepare for their future, remembering not to stress too much for standardized tests, but that they are a large factor in college decision-making right around the corner.