Last minute kick
Procrastination could result in higher creativity, experts suggest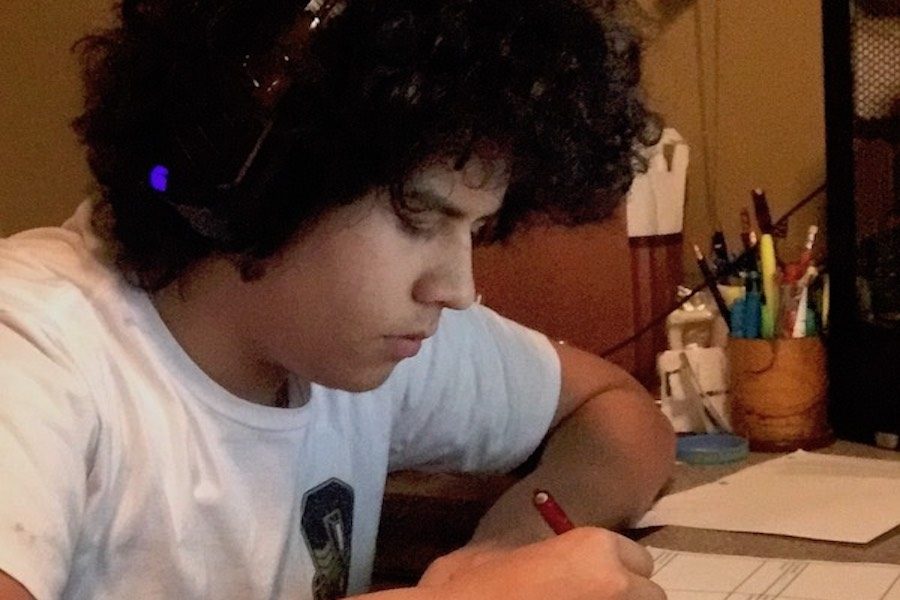 "Procrastination" is a word we are all familiar with. It's safe to assume that everyone in this building, whether willing to admit to it or not, has fallen victim to procrastination. And I'll bet you money on that.
So what does the word even mean?
"It obviously has a negative connotation," English teacher Ms. Tristan McGill said. "It makes me think of laziness or prioritizing."
But is she right?
A study done by Jihae Shin, a current professor at the University of Wisconsin, conducted a study within two companies. She asked their bosses to give them a topic to create a project with and analyzed how their produced their work.
The study suggested that procrastination actually helps people become more creative up to a certain point. After five to ten minutes of thinking through an idea, business executives agreed that the person who had time to think through the prompt had better presentation ideas than the person who went with the first idea they had.
Procrastinating until the deadline is not where students become the most creative; instead, it's the few moments directly after receiving a task. For example, the prewriting space before some essays allows students to  jot down ideas, allowing them to be more likely to filter out the "bad" ideas and roll with the better, more concrete ones.
Adam Grant, a professor at the Wharton School at the University of Pennsylvania, singled out two types of people from the study: the pre-crastinators, a term he coined, and the procrastinators. Pre-crastinators are those who worry about deadlines way ahead of time and are most likely to roll with the first idea they have just for the sake of completing the assignment. As a result, those people are less creative.
As for the procrastinators, after only 10 minutes were they able to come up with better ideas for the same topic to present on than the pre-crastinators were with their first idea. But as time passed, the procrastinators who took longer than 10 minutes to come up with ideas were as creative than the pre-crastinators.
Then another question arises: does this work for everyone?
Senior valedictorian Ben Asdell is an expert in procrastination. And quite obviously from his distinction at the top of the class, it works for him.
"I come up with the best ideas that I am not ready to commit to the topic because I want to make sure it's the best idea," Asdell said. "That's the weird thing about procrastination; it goes hand in hand with perfectionism."
In a way, he is right. By trying to perfect what has already been started, you might procrastinate on finishing the project or assignment.
But when one thinks of procrastination, this is not what first comes to mind. As McGill said, procrastination has a negative connotation.
Junior AP Psychology student AJ Singh has had nearly a year's experience dealing with the brain and its functions. He notes that when given a topic for the first time, ideas flow freely.
"The brain goes back to what experience you have and tries to relate old info with new info," Singh said. "Over time, your ideas combine with your experiences to form new [ideas]."
The brain uses what we already know to form our ideas. From this logic, it would make sense if we were able to mull over our past experiences for a longer amount of time and come up with better examples.
"The first ideas are always the best because other ideas that come to you are based off the first," Singh said.

Yet this idea contradicts what has been tested. Earlier, it was noted that the longer someone thinks over an idea, the better the final result is. But, the better ideas stem from the first idea. In that sense, it can be concluded that the first idea is best because it stimulated your brain to come up with even better ideas.
After being in school all her life, McGill has had time to look over her days of procrastinating. After all, pro"Kraft"ination used to be her nickname (Kraft is her maiden name). It has allowed her to grow in her teaching and develop to meet the needs of her students.
"I'm a better teacher [now] because I can relate to the desire to procrastinate," McGill said, "and that helps me develop teaching strategies to overcome it."
As a result, McGill likes to plan out the week and give it to the students so they can anticipate what is to come.
It's not that procrastination has to be overcame. It just has to be dealt with based upon the individual needs of the student.
"[Procrastination] is a double-edged sword," Asdell said. "If you're going to choose to procrastinate, you definitely have to set a time to do [your work] or you'll never make the deadlines. Judge your own ability. Not everyone can delay things up to the last minute."
Take it from the valedictorian. After years of experience in school and dealing with school work, he knows what he's talking about.