Big adjustments
What seniors will, will not miss about Roncall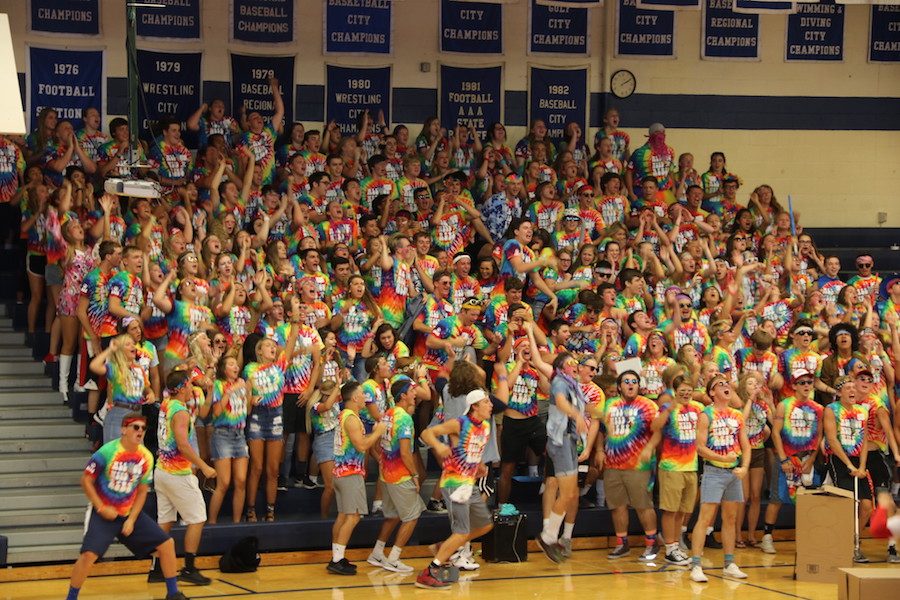 When the final bell rings to end the last period of our high school careers, there are numerous feelings that will overwhelm us as seniors. Of course this time is well-awaited and many of us have waited for this day since the moment we stepped foot inside Roncalli, but the truth of the matter is that there are many factors about Roncalli that we will miss.
After taking a poll earlier this semester about what seniors will and will not miss about Roncalli, a consensus arose that the majority of us will miss our Roncalli family. Roncalli has given me, and many other students a positive environment to come to every day where we are surrounded by people that we know will always have our backs. Seniors Collin Henn and Kim Madden also agree that they will miss their Roncalli family the most when they leave.
"I found it very easy to create a family atmosphere in my time at Roncalli because of the genuine kindness and love that floods the halls," Madden said.
It is very unlikely that if I went to a public school that I would be able to know every single person in my class, but with Roncalli, I can confidently say that I know every person's name in my class. Even when I see people outside of class, there is never a doubt in my mind that the person is going to smile or say hi to me. That is just how people are at Roncalli.
"Things are done a certain way here that aren't done anywhere else," Henn said. "Once you are exposed to it and begin to experience it everyday, it becomes second nature, and everyone just goes with it because it's what you do."
Being able to come together during liturgy and other assemblies is one of my favorite parts of Roncalli because that is when the family atmosphere is the most prominent.
    "When the whole school sings Lean On Me at the end of Liturgy, you cannot help but be overwhelmed with love and compassion that comes from the students as they sing creating a family atmosphere," Madden said.
Even though community is a huge part of what I will miss the most about Roncalli, there are aspects of our school that I will not be too sad to leave behind. This fact just comes with high school in general. One of the feelings most prevalent among seniors is that the rules restrict us.
"In a way, my least favorite part of Roncalli is the strict rules and constant surveillance over every action of every student," Madden said.
I know that I will not miss having a mini heart attack in the middle of class when someone's phone accidentally goes off and praying that it wasn't mine. I know that I will also not miss rushing to the bathroom during a passing period and freaking out upon realizing it's my third tardy for that class.
Homework is also another aspect of Roncalli that I will not be sad to leave behind. College is a new experience to have a couple of days to finish homework because I will not have the same class every single day. I will not miss having the same schedule every single day, so a mix in schedule will be a nice refresher after Roncalli.
"[In college], we will have a day or two between classes to complete assignments instead of trying to cram seven assignments for seven classes all into one night," Henn said.
As I speak for the majority of my senior class, I believe that we have created a family here at Roncalli, and leaving it behind is going to be a big adjustment. However, after four years, it is time to go our separate ways and welcome the rest of lives.