Friday night lights are back
Rebel football players explain goals, expectations for upcoming season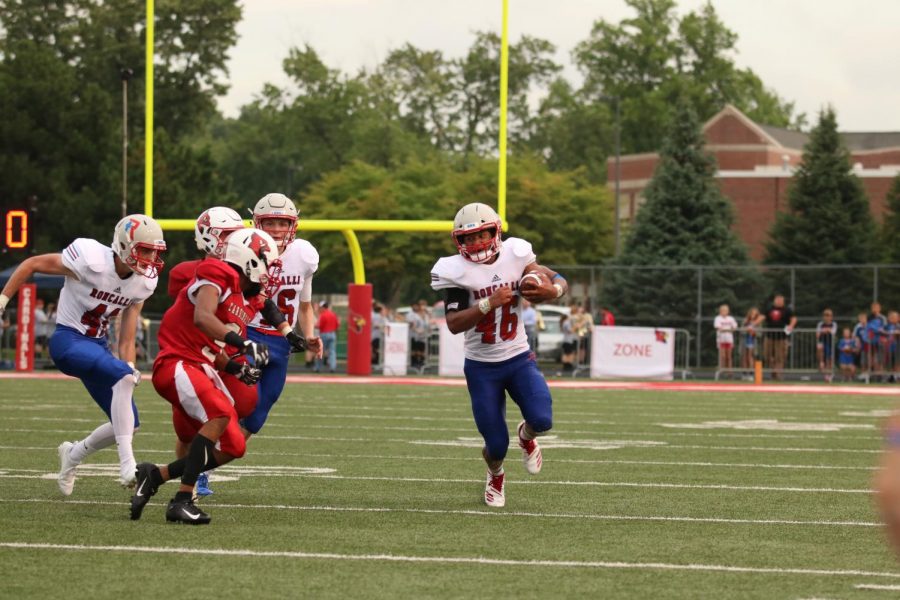 With the academic year getting into full swing, athletics are also beginning to start up. One of these sports is football, and the Rebels are coming off a successful 8-2 season. With an abundance of upperclassmen, the team is full of experience. After a busy summer of conditioning and preparing, the team is ready to take on all challengers lying in the upcoming season.
The team is expecting to have some good games this year, making this season one to get excited for. The goals set by both coaches and players are pretty simple.
"I have the opportunity to lead the team," senior defensive lineman Drew Strader said. "I want to leave the my mark on the program."
The senior players are also finding motivation in other places, determined to disprove those who underestimate the team.
"It's special because our senior class has been overlooked by a lot of people," senior tight end Sam Erickson said. "We want to show everyone that we are ready."
Speaking of seniors, with their final season upon us, they are going to put all their hard work and effort out on the field this fall. Being a senior on the football team brings a feeling of honor to those who are taking the field one last time.
"It is something very special to finally be a senior on the Roncalli football team," Erickson said.
"I'm excited for the lights and being on the field one last time with the boys," Strader said.
This year also marks the 50th season of Rebel football, and the team takes pride in that. After 50 years of prestigious football at Roncalli, coaches and players alike are proud to represent such a storied program.
"Roncalli football is a sacred tradition not to be taken lightly," Strader said. "The men that have played for the Rebels are heroes to us, and I have the honor of having the name 'Rebels' across my chest."
Some players are waiting in anticipation for certain upcoming games this season, especially against their rivals.
"I am looking forward to the possibility of getting back at Cathedral," Erickson said.
Other players are looking forward to playing old rivals as well.
"Always FC. No questions asked here," Strader said.
The Roncalli community is invited to watch the Rebels this football season. With hardwork and dedication, the team has prepared well for what should be a great season.