Stressed about applying
Counselors Beckwith and Meyer present tips to help the college application process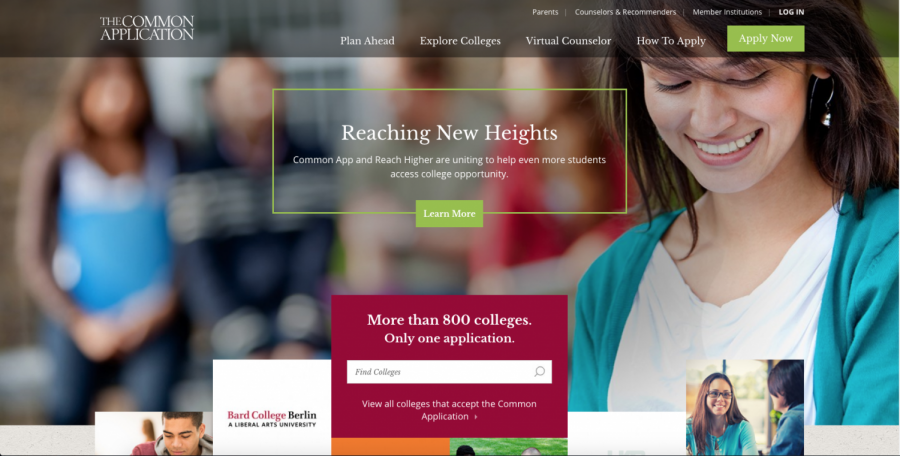 If you are a senior stressed about applying for college, you are not alone. To help with this stress, guidance counselor Mrs. Lisa Beckwith and college counselor Mrs. Kelly Meyer have valuable tips.
The first step in applying is choosing where to apply. Beckwith recommends applying to three to five colleges; however, students planning to play sports in college may have more on their list.
"[Naviance Supermatch] is the best way to get what you're interested in down," Beckwith said.
On the Naviance website, click on the "college" tab. There is another tab labeled "Supermatch." This tab will lead to a search engine that will generate colleges based on filters added to the search based on interests.
Still stuck? Consider asking your school counselor or, if they believe you need more help, the college counselor, Mrs. Meyer. They can recommend colleges based on your interests and their own knowledge from visits, meetings, and even previous students.
The next step would be the actual application process. Applicants can either fill out an application on the school's website, or they may be able to use a website called Common Application. This website makes it easy to send applications to a variety of colleges at once, but can be challenging to navigate. Always ask you counselor if you have questions.
Some applications require an addition writing supplement.
"Less selective schools use this opportunity to see more about the applicant not present in the application," said Meyer. "Really selective [schools] assess if the student is a good writer and find what sets the student apart from other applicants."
Also, it is also important to focus on filling out FAFSA and scholarship application while applying. Although some scholarships, like most merit-based, are automatically granted, it is necessary to research your desired schools' scholarship opportunities.
The best way to organize your thought is to make lists for each college about their price, score requirements, scholarships, due dates, and any detail that is important to your application and decision process. To find the best research, you can go to the college's website, or even call or email administration representatives. This can be intimidating, but the representatives are there to help those hoping to learn more about a specific college get the knowledge they desire.
Senior Alexia Sheets is currently going through this process and following the same path as typical students.
"I have applied to three colleges and plan to apply to five total," Sheets said. "I am stressed about the process and scared of not getting into the places I want [to attend]."
Having all of these requirements on your mind can lead to hectic stress. The most important tip is not to freak out, but manage your time, stay organized, and set aside a place to work on your college applications.