Sugar plum sights
Elijah Mahan and Allison Povinelli dance in The Dance Refinery's Nutcracker performance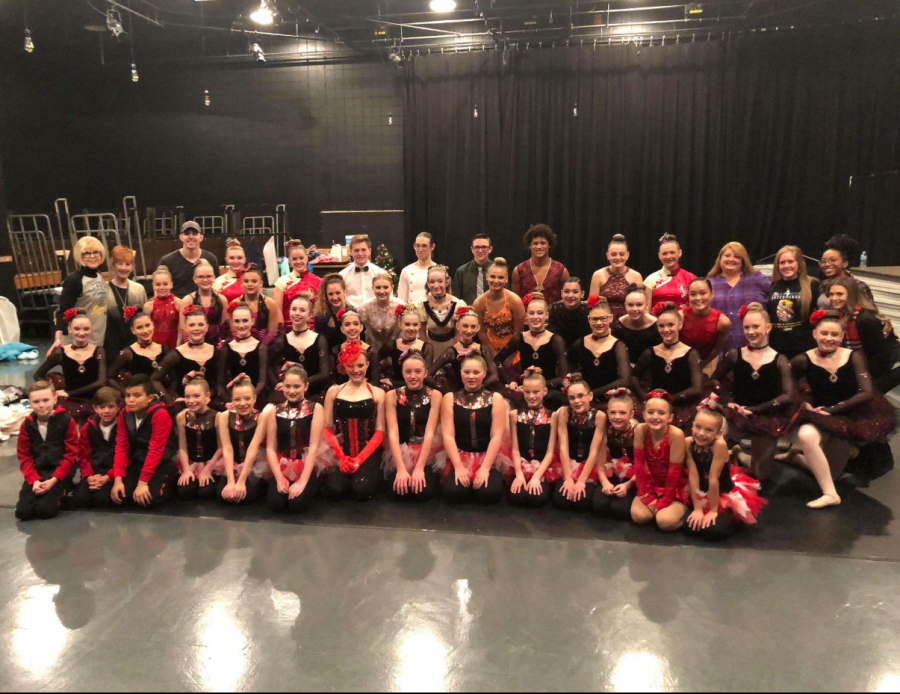 Sugar plums, fairies, and ballet en pointe. These are common aspects people immediately think of when describing The Nutcracker. However, two Roncalli students, junior Allison Povinelli and senior Elijah Mahan, are involved in The Dance Refinery's (TDR) version of The Nutcracker, a Christmas ballet. Their twist on the performance will include multiple genres of dance besides traditional ballet, including jazz, hip hop, tap, and tumbling.
Both Rebels have taken on the challenge of balancing school, sports, friends, family, and extracurriculars on top of conditioning and practicing for the annual Christmas performances.
On any given night throughout the fall and winter, Mahan attends up to three practices a night for a combination of football, wrestling, show choir, Guys and Dolls, and a competitive hip hop dance team through the Dance Refinery called Definition. However, this is his first year being involved with The Nutcracker, playing the roles of Drosselmeyer and an Arabian dancer.
"I didn't have much performing experience, and since I want to pursue a career in dance or theater," Mahan said, "I wanted to gain more stage experience outside of show choir at a bigger role."
On the other hand, Povinelli is performing in her 7th Nutcracker this year. Along with fall cheerleading and show choir, Povinelli dances as the Dew Drop Fairy and a Snow Princess (a semi-soloist next to the Snow Queen), which are en pointe (a form of ballet). Dancing since she was three-years old, Povinelli spends a minimum of 14 hours a week at TDR with both Nutcracker practices in addition to being an AIM (artists in motion- most experienced dancers in the studio). Povinelli hopes to eventually follow her dream of dancing professionally.
"I'm not sure what I want to do with (dance) yet, but I know it's something I should keep going with since I've grown such a passion," Povinelli said. "Dancing really helps me to clear my mind and I love that feeling I get when I'm up on a stage."
Both Povinelli and Mahan  will perform at the Festival of the Trees on December 2nd. There will also be two performances at Beech Grove High School one on Saturday, December 8th at 7 P.M and another on Sunday at 2 P.M. Tickets can be purchased at the door, or you can see either Povinelli or Mahan to purchase tickets in advance.