Teachers' Claim to Fame
A selection continued from the print issue of teachers' stories of their closest interactions with fame.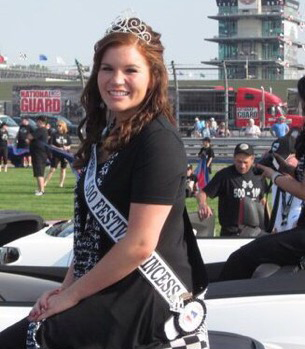 Chris Strykowski
"I got to deny Jesse Jackson access to the Lakers locker room during the 2000 NBA Finals. My job was to control access to the tunnel where the Lakers entered and exited the floor. NBA Security told me before the crowd came into the Fieldhouse that he was going to be at the game, but did not have proper credentials so he was not allowed into the locker room."
Kathy Peach
"I got to meet the great composer, Leonard Bernstein, when he came to Butler University to direct some of his pieces for our Romantic Festival. For younger people, he wrote the music to West Side Story, along with many other important compositions. He was very kind to us students."
Chuck Weisenbach
"When I was a part of the sports broadcasting team at WAJC while a student at Butler University, I was able to announce on the radio the 1980 NCAA Men's Basketball Final Four.  That consisted of UCLA vs Purdue and Louisville vs Iowa. Louisville defeated UCLA in the championship game. The real claim to fame was that I got to interview UCLA Hall of Fame coach, John Wooden, during halftime of the semi-final games on Saturday."
Katie Hibner
"I was chosen as a 500 Festival Princess for the 500 Festival and Indianapolis 500 in 2011!"
Kelly Meyer
"I was working for Rose-Hulman and recruiting in Cincinnati when I decided to go downtown for breakfast one morning. I was walking down the street, and Jason Segel (Freaks and Geeks, How I Met Your Mother, The Muppet Movie, etc.) was standing outside a hotel. I walked right past him but then decided to turn back, say hello, and tell him how much I had enjoyed the one season of Freaks and Geeks. He was in Cincinnati promoting his children's book. He asked me what I was doing in Cincinnati and about my job. It was really cool; he was super nice and just acted like it was no big deal that I said hello!"
About the Contributors
Joseph Woodruff, Editor-in-chief
Joseph Woodruff is a 6'1" senior editor on the newspaper staff. In his free time, he likes to visit Taco Bell and complain to his mother that he needs...