Middle school get together
Director of junior youth rally Michelle Ross discusses details of the event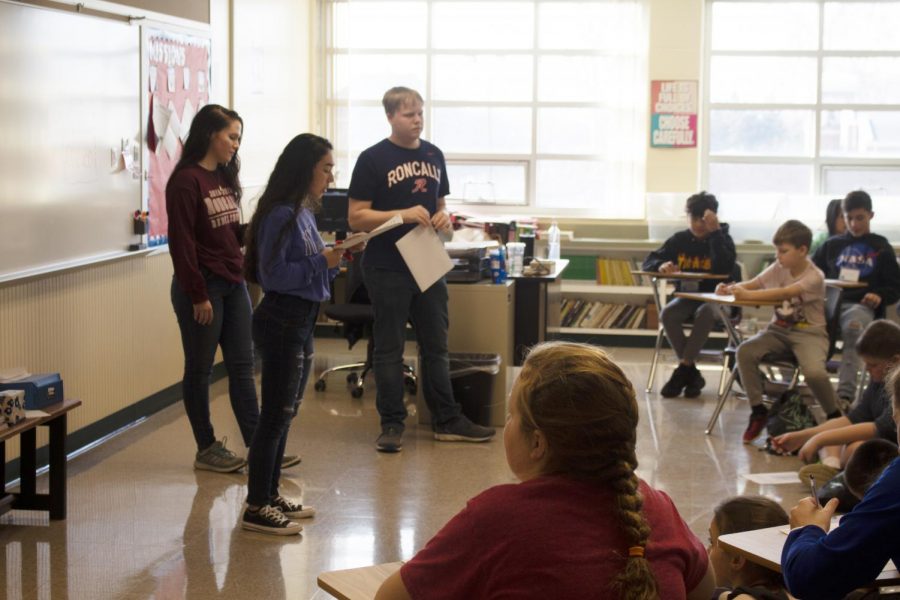 The junior high youth rally has been a day set aside for middle schoolers to enjoy themselves. This event gives them an opportunity to see all their friends from school and be able to meet new ones while they are still in grade schools and wondering what high school might look like for them. Middle schoolers can have one whole day to enjoy time with their old and new friends and can be used as a day devoted to prayer, meeting new people, and our relationship with God. High schoolers also have the ability to earn hours of service while working with their friends to lead a creative session and assisting with different aspects of the day.
"Many of our junior high students return year after year and share the invitation with their friends and younger siblings," director of the junior youth rally Ms. Michelle Ross said. "They really enjoy the high energy of the day and spending time with other junior high students learning about the integration of their faith and their personal and school lives".
The rally brings middle schoolers together and forms new connections before students enter high school.
"There are currently students registered from St. Mark, St. Barnabas, Sts. Francis and Clare, Nativity, St. Jude, St. Roch, St. Susanna, St. Thomas More," Ross said."We're still expecting students from Our Lady of Greenwood, St.Patrick and several other archdiocesan schools surrounding Indianapolis."
Over 50 high school students attended the rally to help with setting up the event, cleaning, directing junior high students to the different rooms, serving at the rally mass, and other jobs throughout the day.
The mass took place throughout the day around halfway through the rally in the auditorium around and was conducted by Fr. Matt Tucci from St. Barnabas and adoration was available as well.
"This year's schedule was revamped to include a service project of collecting, sorting and packaging items for St. Elizabeth Coleman Pregnancy and Adoption Services, games, inflatables, adoration, and dance to wrap up the event. Of course, we'll also have a keynote speaker, workshops for each grade level, dinner, and mass," Ross said.
The youth rally would normally conclude with a concert featuring Christian bands that are local to the area, but the directors of the youth rally decided to hire a DJ instead
"The concert was a high sell for this event, but we thought this year might be more enjoyable and inviting with a DJ. We are contracting with Austin Madden from Roncalli to be our DJ for this event," said Ross.
The event took place on February 2nd and. Despite initial apprehension, those who attended were generally glad that they had gone.