Girls' soccer managers contribute to success of team
Supportive and rewarding. Those were two of the words used to describe the manager program for Roncalli Girls' Soccer. Four seniors, Evan Meer, Emma Loebig, Meredith Bean, and Anthony Paynter, make up the backbone of one of the school's teams. 
A manager for his entire high school career, Paynter has learned many life lessons and made a lot of memories along the way. 
"My favorite soccer memory was probably when we beat FC in sectionals," Paynter said.  "I was on the second story of their press box because I was filming and I had to run all the way down to the field so that I could make it in the team picture. I remember being super frustrated because the elevator wasn't working so I had to sprint down all of those stairs and if you've ever been on top of the FC press box you know just how far I had to run."
Through the soccer program, Paynter said he learned about commitment, how rewarding being a part of a team is, and most importantly, he made a lot of life-long friendships along the way. 
With a similar view on his time as a manager, Meer expressed how welcoming the team and coaching staff has been toward them. 
"They really took us under their wings and showed us what it took to effectively coach and run a successful team. From showing us how to take stats to having us participate in practices, the coaching staff has guided me in more ways than I can name."
All in all, the four wanted to convey how much they would recommend being a manager because, without it, they would not have gained the appreciation for hard work and being helpful that they have today.
Leave a Comment
About the Contributor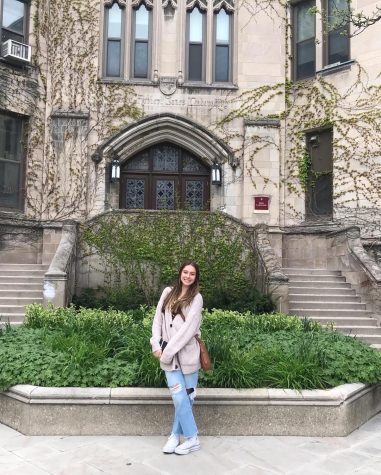 Anna Povinelli, Staff Writer
Junior at Roncalli High School and first-year Roncalli Media writer.

I love reading, photography, and listening to music. Along with that, I play soccer...