New teacher Q&A – Mr. Shaun Richardson
Wrestling Coach and loves to go fishing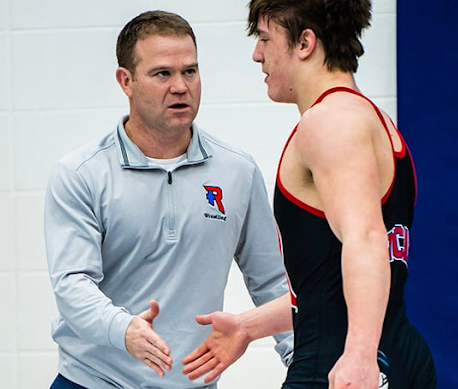 Q. What advice would you give students who want to become teachers/Coaches?
A. I once heard a quote that everyone should positively impact 10 lives. A teacher and coach has the ability to influence more. Also, be patient. Like anything, beginning teachers have a lot to learn. I have seen many struggling first year teachers become amazing. Same for coaching. Some of the best coaches that I have been around weren't great athletes
Q. What made you want to become a teacher?
A. I didn't know exactly what I wanted to do during my second year of college. I can't say that I always loved school. I did enjoy a lot about school when I was young: friends, sports, and learning. I liked the idea of making it enjoyable for kids
Q. What's your favorite movie?
A. I like a lot of movies. Sports movies that don't have a huge love stories are my favorite
Q. What's your favorite food?
A. Probably a steak
Q. Who is your favorite famous wrestler of all time and why?
A. WWE-The Rock. The guy was hilarious. Real wrestling-Dave Schultz. He was a collegiate/olympic wrestler when I was young. He was a very influential person. The movie Foxcatcher tells his story a little. He was killed by a mad man
Leave a Comment